Mobile Square

–

We Fix and Unlock
Smashed Your Cell Phone or Tablet, We Can Help!
Mobile Square is a professional cell phone repair store specializing in quick and on-the-spot repairs of smartphones and tablets with affordable prices – broken screen repairs are usually done within 30 minutes!
Trained Technicians On-Site 7 Days A Week
Our friendly and trained technicians can answer questions and diagnose problems for all major brands. Most smartphone repairs are done within 30 minutes. Dropped your phone on a public holiday? No problem, we are open 7 days a week!
Parts In Stock All The Time
We keep parts on-hand to repair a wide selection of Apple, Samsung, LG, Sony, Blackberry, HTC, Motorola, OnePlus, and Nexus phones.  Aside from fixing broken screens very fast and at a very affordable rate, we also provide on-the-spot repairs for home and power buttons, charging ports, front and back cameras, and battery replacements.
Why Choose Mobile Square?
Check out of our thousands of happy customers on one of our social media platforms. We have over 3000 Facebook likes and over 700 reviews on Facebook and Google combined!! We are your most trusted source for all your smartphone repair and unlocking needs!!
Unlock Your Phone at Mobile Square
At Mobile Square, we provide safe and permanent unlocking solutions. We only use worry-free Factory IMEI Unlocks that does not void any manufacturer's warranty. All iPhone unlocks are done legitimately through Apple's verification server and will never lock again. Have software updates? No problem, our unlock service is permanent.
Mobile Square Mail-In Repair Service
Can't make it to our store for your repair? No problem!! Mail your device to us for repair. Same professional technicians and same quality parts for the same affordable price! At Mobile Square, we receive many mail-in repairs. Send us your repair with confidence and we will send it back to you fixed!
No Fix, No Charge Policy
Worried about hefty diagnostic fees? No problem! At Mobile Square, we don't charge unless if we fix the phone. Have a water damaged cell phone that you need repaired? No Problem! Water damage repair – no fix, no charge!
Mobile Square Reviews
Fast and friendly service. Got my screen, bezel and vibrator fixed for a very reasonable price. Highly recommended. Third time coming here. First dad and then brother and now myself. 🙂 very very pleased.
–

Review
Broke my iPhone 6 last week, went to the apple store and they wouldn't even look at my phone without an appointment, a week later when my appointment was up, the apple store looked a my phone screen and refused to fix it within 5 minutes because the frame was slightly bent. Found these guys and then fixed it within 30 minutes (instead of wasting a week of my time at the apple store), Fast, professional, offered me advice regarding my bent phone. Very professional and friendly.
–

Review
This place located on top of the T&T Supermarket is awesome! Much much better then Pacific Mall. I've been coming here for couple years now and highly recommend them and have brought a few of my friends too. Never had any issues with any of the phones and tablets we got fixed here. Usually get screen repairs for Samsung and Apple devices but they fix other brands too. Every time we come, they are always fixing a few phones, their service is always quick though as they always have a few technicians on site. Usually leave my device and do some groceries if I'm by myself or eat lunch if I'm with others, came back, phone is ready go. Price is also really good. Save lots of money coming here! Overall – Fast, inexpensive, good quality, professional advice – deserves 5 stars! PS, iPads and tablets takes longer to fix but they do a excellent job.
–

Review
This place is the best, my whole family comes here for any cell phone issues. They fix phones that other cell phone stores don't know how to fix. Highly recommended.
–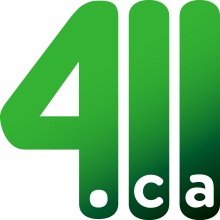 Review